Bright jewel-toned abstracts may seem like a bold choice for your dental practice, and they are! But they work beautifully when balanced with lots of white or black horizontal surfaces and white walls (Benjamin Moore Alabaster) – this gives a place for the eye to rest, and allows the bright color to shine.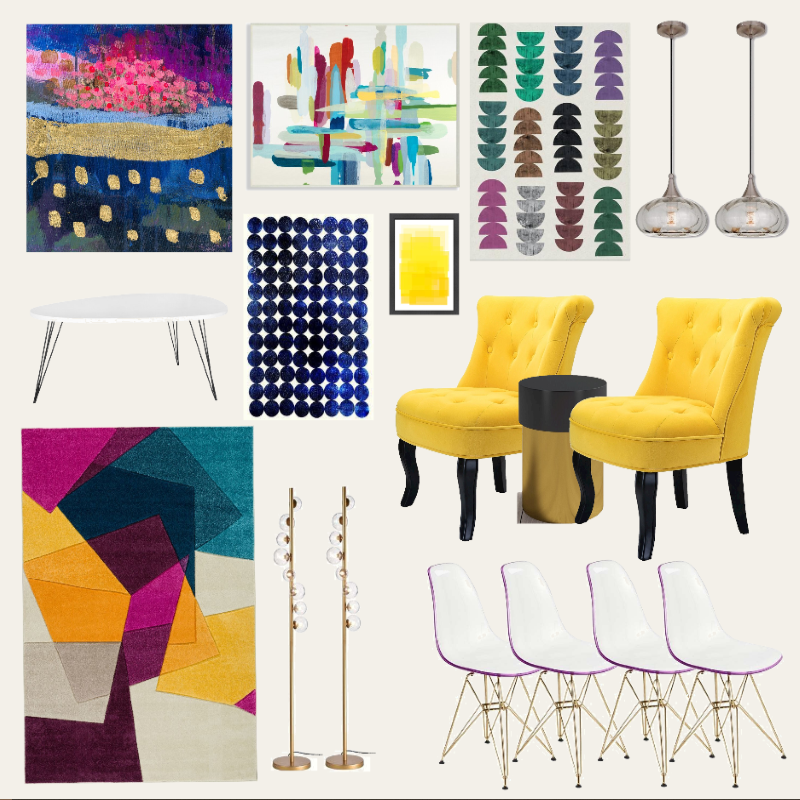 Many of these pieces were pulled together for a client for her home office, and I loved them so much – I knew they could work for the right dental office.
While the majority of the pieces are clearly Mid-Century Modern, those bright yellow chairs offer a bit of balance with the soft velvet fabric, and the very traditional lines – and yet, still very modern with the color!
I love a great, easy to clean Eiffel Chair, and these are especially good, because the entire backs of the chairs are purple! What an unexpected twist on the ubiquitous style!
If the space is large enough, this color palette will support a simple geometric mural, tile or bold color on an accent wall – but be careful not to overdo it!
If you like what you see, and would like to learn more, please contact  contact me here or at (970) 218-2209 or [email protected].