A more elegant, timeless approach to 'themed' decor is to create a feeling or an ambiance, rather than obviously themed decorations.
This design clearly evokes a sense of being in the forest, without a pine tree or snow-capped mountain in sight!
The shape of the soft furniture speaks to the modern vibe, and the while the accent tables and the bench are also very modern, the wood keeps them from feeling cold by introducing warmth and texture. This could also be presented as a 'modern rustic' design.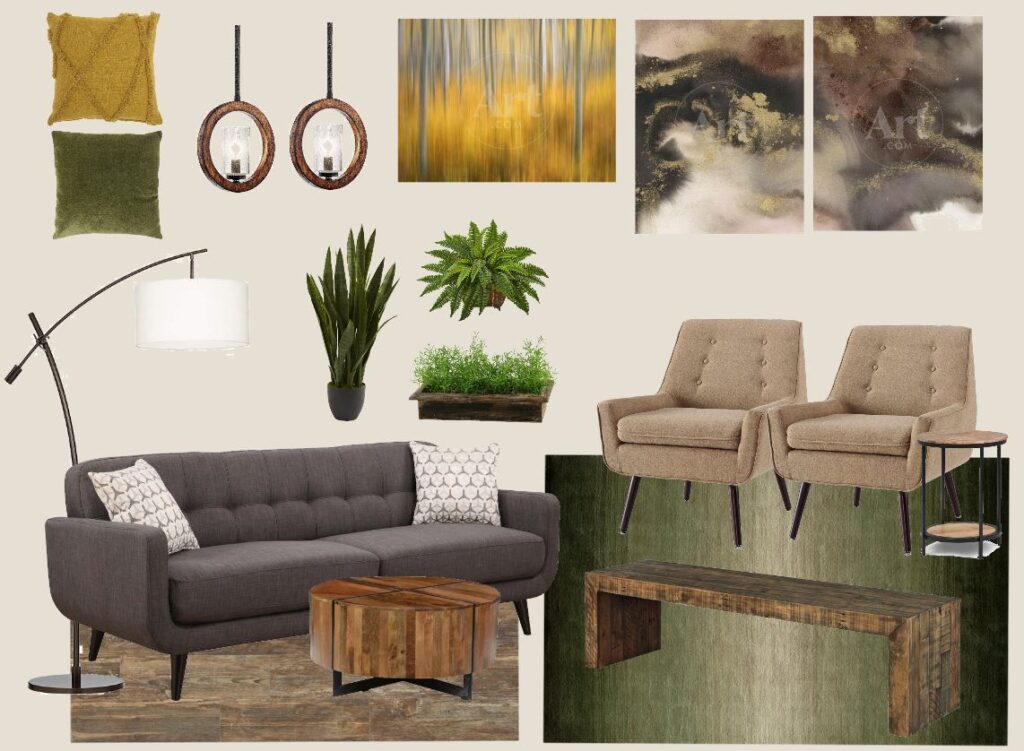 "Shoji White" by Sherwin Williams will read as a warm neutral white on the walls, without being sterile. The accent color palette is limited to grays, golds and a warm forest green and can be carried throughout the office.
Keep the artwork simple, and notice the slight touch of gold flaking in the paired abstracts – this is a gentle nod to 'bling' and will appeal to those patients with outgoing personalities.
And of course, a manageable number of live or high-quality faux plants will invoke a sense of calm and revitalization.
If you would like more information about how you can create a comfortable, elegant environment for the patient family in your office, reach out today! Contact me here or at (970) 218-2209 or andrea@onpoint.consulting.