Meet Andrea Greer
Professional Organization and Interior Decorating
Certified Color Expert
Elevate your Workspace. Elevate your Work.
Is your workspace getting in the way of your productivity? Does it seem difficult to create your best work in your home office? Is your office is missing a personalized touch?
Does your practice appearance convey you are on the cutting edge of dental and periodontal science to your patients, or does it express fatigue and indifference? Is your business area cluttered, disorganized and chaotic?
Whether you work in a corporate office, home office or in a dental practice, discover what an organized, professionally-designed workspace can do for both efficiency and team morale.
For the Home Office Entrepreneur
Your creativity is your livelihood. When your home office is cluttered and disorganized, it is easy to become distracted and you can't be at your creative best. Light, color, organization and the flow of your space all affect your productivity. No matter how you work, let the experts at On Point Space create a home office that elevates your visionary spirit and has you saying "Wow!" every time you walk in the room.
Do You Own a Dental Practice?
We understand the challenges that dentists and their teams face every day. With dozens of patients each day, stacks of paperwork, and a wide suite of devices and dental technology necessary at any moment, it can be difficult to ensure everything you need is easily accessible. At On Point Space, we have dedicated ourselves to solving these concerns through creative interior decor and innovative organization.
Experience the quality-of-life improvements that a workspace redesign can have on you, your patients and your team, including:
Increased productivity
Empowered creativity
Stress reduction
Minimized interruptions in your workflow
Improved morale from an appealing environment
A more professional appearance for patients
Take the First Step Toward Total Efficiency
Designing Your Success
---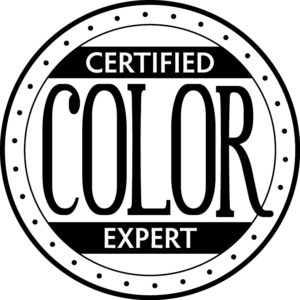 Meet Andrea Greer, renowned dental consultant and creator of On Point Space. Over her 25+ years of experience in the dental industry, Andrea has led practices from many positions including dental assistant, hygienist, office manager, Dentrix trainer, practice management consultant and speaker. She approaches her work with each practice uniquely to develop protocols and workflows to reduce stress and advance team communication. Additionally, she has helped many clients and friends organize their offices and homes utilizing her unique approach and concepts taught by professional organizers and time management specialists. Andrea is a Certified Color Expert, with extensive training about the nuances of color, light and environment. She guides her clients to avoid costly mistakes when choosing finishes for their workspace and provides on-trend recommendations that supports the hard work they do.
She applies her vision, design ideas and organization solutions to create a space that you will love to go to work in!
The On Point Promise
Every business has its own story. We will take the time to listen to your organizational needs and goals and bring you empowered solutions that will help you reach them. We are confident that you will accomplish the productivity you desire with a workplace designed just for you and your team.
Don't settle for business as usual. Schedule a consultation with our team today and get moving toward your success.
I'm Ready to Elevate My Workspace
---
Recent publications: