A masculine feel to a space can still appeal to your female patients – after all, studies show that women are the main decision makers for family health care needs in 80% of households in the US.
Natural materials such as the pieced cowhide rug and the large cork pendants blend beautifully with the modern touches of chrome.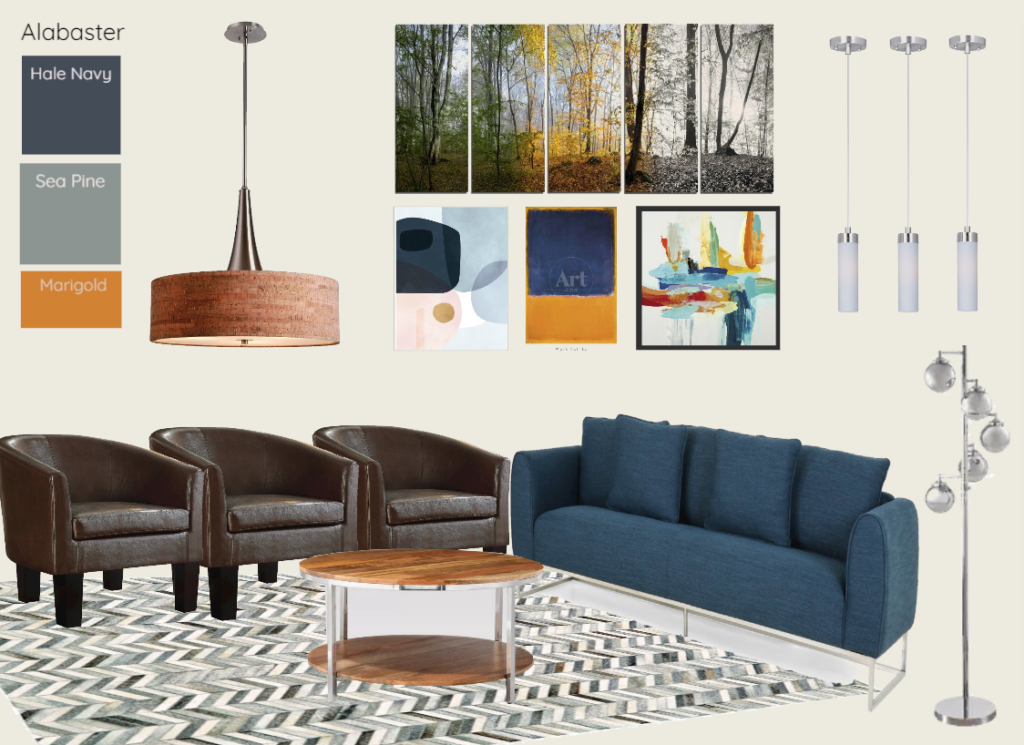 Hale Navy by Benjamin Moore is a fantastic color for cabinetry, an accent wall or upholstery, and Sea Pine is a complimentary green that can be carried down hallways and used in restrooms.
The slightly green undertone of the main wall color, Alabaster by Sherwin Williams, will not clash or wash out the blues and greens used in the rest of the space, allowing them to subtly shine as the stars.
Small doses of mustard in artwork work very nicely, and can be carried throughout the practice.
For more information about these products, or for help elevating your own practice space, contact On Point Space today!
Contact me here or at (970) 218-2209 or andrea@onpoint.consulting.